We know for the students reading this (and the parents of these students reading this) that school is back in session within our state of New York. Thankfully, due to our state's response to COVID-19, we can be just a little less worried. However, we're still going to be in school at least once a week, which brings us to this...
The first day of school is always nerve-racking; we try to look our best this day. We tote our newest - or coolest - shoes, neon-pink and blue highlighters instead of yellow, scented erasers that look like what they smell (chocolate... mmm...), a super cute and furry kitty pencil case, or an awesome collage you made for the visible parts of your binder -- I mean, you get it. We get it! (We're totally not speaking from experience here, by the way...)
We want to make our first day special; on our first day, we see familiar faces or become friends with new ones. But the case with back-to-school 2020, is that we won't really see these faces. We've figured we can help you make your statement -- have your identity be there for all to see, especially now in these times where actions really do speak louder than words.
We wanted to give you the option of choice. The option to let you express yourself the way you want to, especially during these times when it's vital to prioritize our well-being, which directly affects the well-being of those around us.
We've created masks to show your smile despite the mask, and designs, with and without your name to fully represent you. Look below to see them!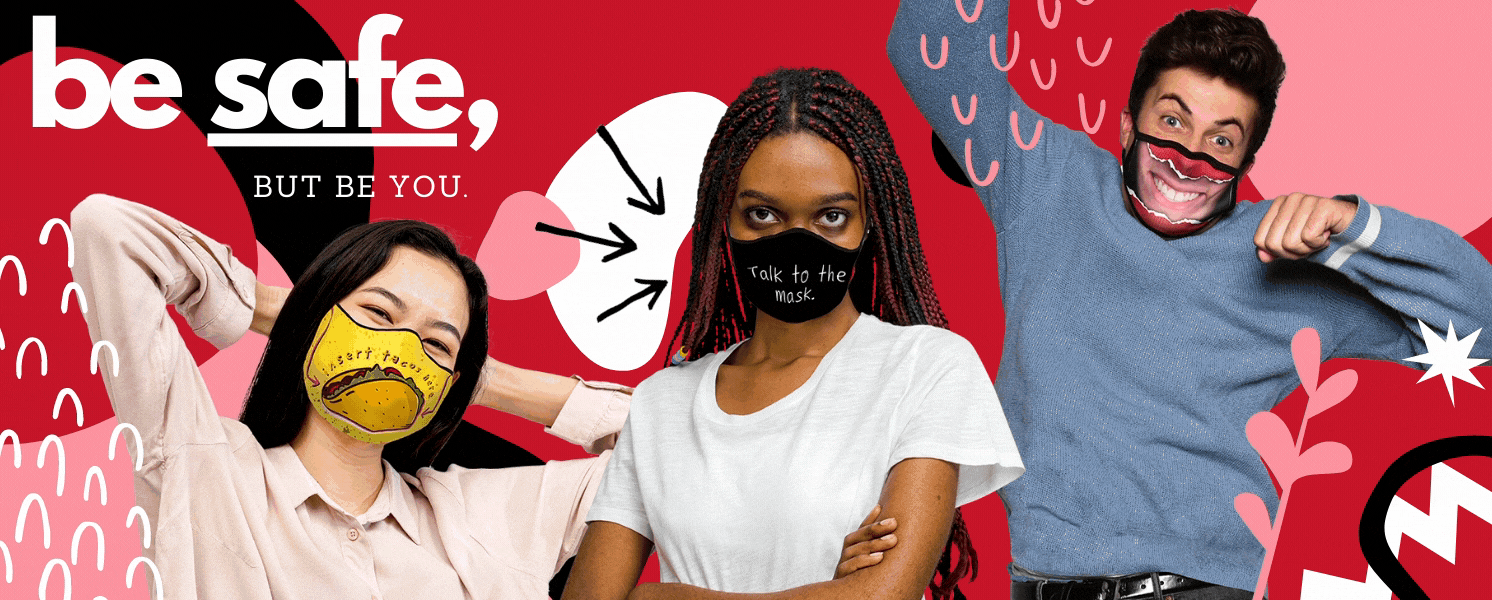 Upload your own image and order a mask today!
Want to order a mask with your school photo? Check your email for a past email from us!
--
Us here at Island Photography wish you the best, and to stay safe.
With love and virtual hugs,
IP