News
Good evening to all! To end this first week of school, we're starting something new to post every Friday for you.
We're calling it "Friday Freebies"!
Given the name, I'm sure you know what it is.
Well, it's pretty much exactly what it sounds like - on Friday, we're giving away Freebies!
They're original designs created by our very own team over at the art department - the same folks that edit your school photos, create designs for those pictures, and much more.
With this first week of school already in the books, we're giving away a free download of a weekly school planner. We came up with something stylish yet simple, easy to customize and decorate to put your school schedule and assignments on (we've been there before, so we get what you need).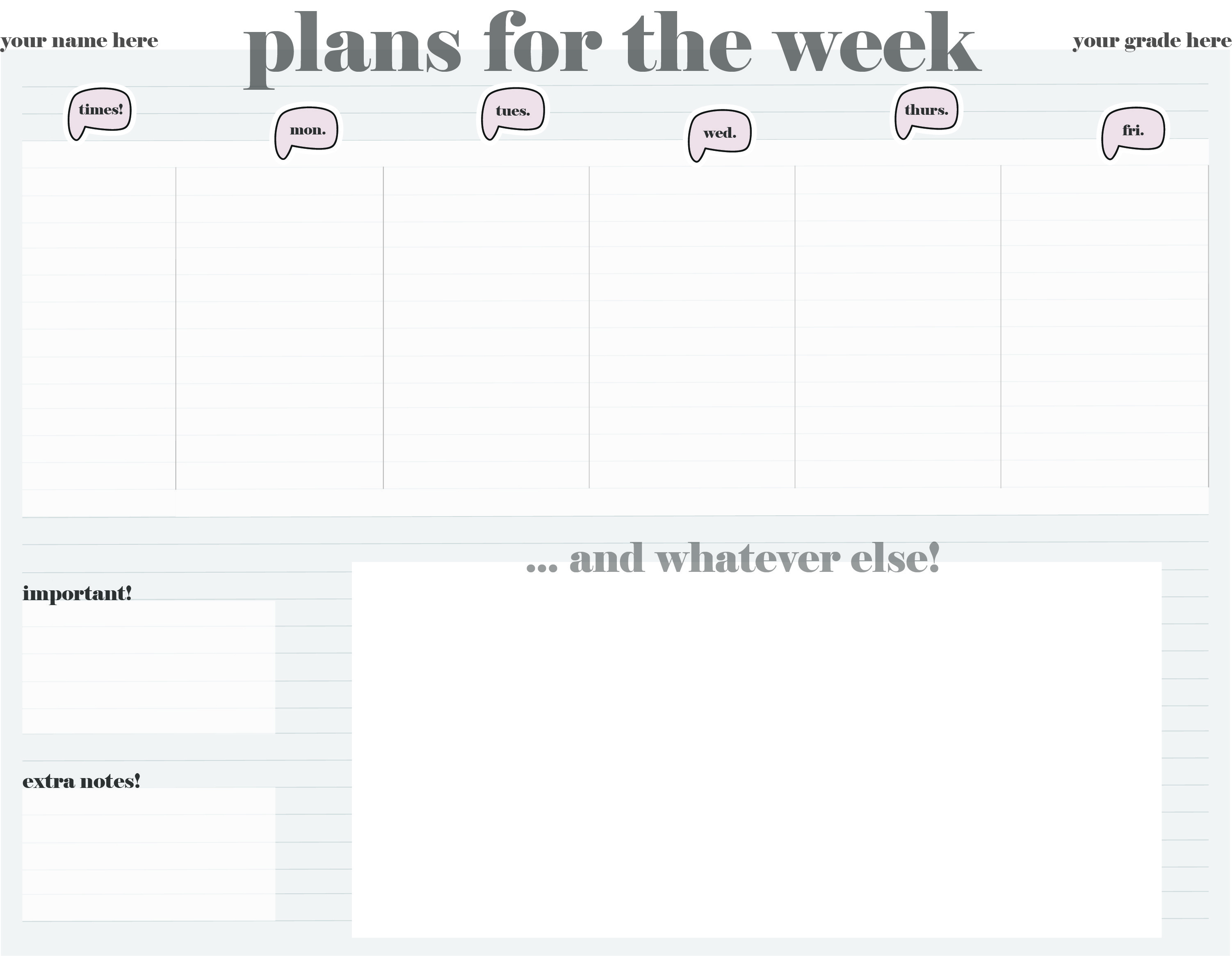 We've made it an 8.5"x11" size so you can slip these right in front of your binder, or punch them into it, too.

We hope you enjoy this week's edition of Friday Freebies, and we'll see you next week for another special surprise. 🤓

Stay safe and happy new school year!
Island Photo